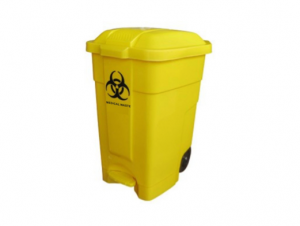 Medical / Dental Waste

GREEN LIGHTS CAN HELP YOU TO BE COMPLIANT WITH THE ODA, RCDS, Ministry of the Environment, Ministry of Labour and Municipal By-Laws
Our Compliance Audits are Designed to ensure your Practice is in line with both Safety and Government Regulations. We can Provide you with a Simple way to Dispose of your Medical / Dental waste without the need of a contract.
Waste Streams we can dispose of include:
Sharps, lead foil, lead aprons
In-line amalgam traps
Amalgam separator filters
Fixer & Developer
Compressed gases
Best Management Practices and Waste Management Requirements

Waste generators in the province of Ontario are required to follow Ontario Regulation 347. There are two parts to Reg 347 pertaining to Dentists and Physicans.
1. Handling Waste. Under Reg 347, a certified TDG trained technician must deal with the waste generated at your location. A Registered CARRIER must remove the waste, and transport it to a Registered RECEIVER. Green Lights Environmental Services provides the services of a registered carrier and a registered receiver for your medical/dental waste.

Once an item is deemed as waste and is placed in a waste container, a waste generator has 90 days to have that waste removed to keep in compliance with the regulation.
2. Manifesting Waste Under Reg 347 "The wastes that are excluded from the subject waste definition for the professional office of a member of the Royal College of Dental Surgeons of Ontario and the professional office of a member of the College of Physicians and Surgeons of Ontario are wastes that are solely from a single doctor's office or single dentist's office. Wastes that are consolidated from multiple doctors' or dentists' offices (e.g. professional offices in a medical or dental building) are not excluded from the subject waste definition."
Ministry of the Environment and Climate Change (April 1995, Amended January 2016) Registration Guidance Manual for Generators of Liquid Industrial and Hazardous Waste. Retrieved from www.ontario.ca/environment
We specialize in difficult to dispose of waste. Call Now 1-855-282-4537
---
---
Inquire Now!