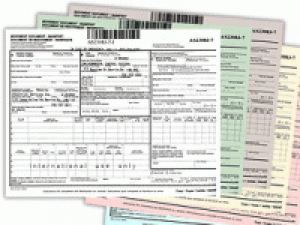 Transportation of Dangerous Goods Management

Green Lights Environmental Solutions Inc., a hazardous waste management company focused on providing an unprecedented level of service and support for clients who generate any chemical or hazardous waste.
What is a Dangerous Good? As per the Dangerous Goods Transportation Act, R.S.O. 1990, c. D.1 - "dangerous goods" means a product, substance or organism included by its nature or by the regulations made under the federal Act in any of the classes listed in the schedule to that Act; (matires dangereuses).
Over 40 years combined experience, Green Lights thrives on your challenges.
Green Lights provides help and support to those shipping dangerous goods via air (IATA). In order to be compliant with the International Air Transportation Association, shippers must be IATA certified. The proper outer and inner packaging and paperwork are required. Green Lights as an ICC distributor offers all of the approved UN packaging, and labelling as well as training.
Shipping dangerous goods is always a challenge, especially via air. Avoid rejections, delays, and fines due to non-compliance. Remove the doubt with our packaging service whether you need the necessary training or a dependable option, Move Forward with Green Lights.
Significant Changes to the 2016 IATA DGR 57th Edition
by ICC Compliance Center on August 27, 2015 at 10:27 am in IATA and ICAO (Air), Regulation Updates
IATA has just released their list of significant changes to the new 2016 IATA Dangerous Goods Regulations 57th Edition.
As always we continue to stay abreast of changes and updates to the regulations. We strive to provide you with new information as it becomes available. If you have any questions regarding this or any other dangerous goods regulation, please call our regulatory staff at 888.282.4537 or (705)665-3719.
---
---
Inquire Now!