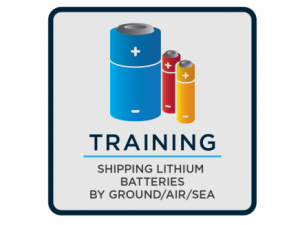 Shipping Dangerous Goods, Sudbury, Ontario

Dangerous goods regulations are constantly evolving. Our staff are regularly updating their TDG, IATA and IMDG knowledge.
(Regulatory Compliance as per Transportation of Dangerous Goods, International Air Transport Association, International Maritime Dangerous Goods)
Our Industry Reputation: We understand dangerous goods regulations.
With 20 years of practical experience dealing with dangerous goods, our understanding allows us to anticipate potential issues providing insight toward successfully having your freight arrive to its final point without delay.
As an ICC Distributor we can save you related shipping Dangerous Goods Packaging costs; providing DG packaging and shipping materials, labels, boxes, etc.
Green Lights can prepare the package for you or train your staff, on how to package, label, complete the shipper's declaration and other associated documentation.
Green Lights not only classifies, packs, and documents dangerous goods in accordance with applicable regulations but, also assumes all relevant legal liability carrying comprehensive liability insurance.
Dangerous Goods Services, and Supplies
Dangerous Goods Shipments via All Forms of Transport (Road, Rail, Sea, Air.)
Air Cargo - Transport Canada
Packing Services Available:

Domestic
Lithium Battery
Export
Chemical
Sample
Lab
Packing & Re-Packing of Shipments

Classification of Products
SDS Classification and Authoring Service's
Documentation & Labeling
Regulatory Compliance
Packaging, Placards, and Labels (Small Quantities)
With strict restrictions on the types of Dangerous Goods that can be shipped via air transport, shippers have added stress.
Green Lights can reduce that stress!

As per IATA standards, our proficiency in handling dangerous goods allows us to collect, pack and dispatch by air.
Our certified, experienced staff are familiar with all kinds of dangerous goods such as: lithium batteries, compressed gasses, paints, adhesives, chemicals, pyrotechnics and fire extinguishers.
We are experts when it comes to Dangerous Goods, be it packaging, preparing, shipping, handling, providing specialized training or disposing of it - Green Lights is your solution.
---
Inquire Now!